---
Calendar Changes
The June 30th DA Day will have both Judges Wood and Van Pelt.  Also, Judge Wood will NOT be on Circuit the week of the 20th. The calendar below reflects these changes.
---
Notice

Back in February of this year, the Chief Court Administrator had to change his cell phone number.  The old number, which some attorneys still have, has been reassigned to some poor Verizon subscriber who is being called and sent texts from attorneys, secretaries, and others who don't yet have the new number.
If you need the Chief Court Administrator, you may call him at 706-638-1695 and the call will automatically forward to his cell phone.  At that time you may discuss getting the new cell phone number.  Thanks.
---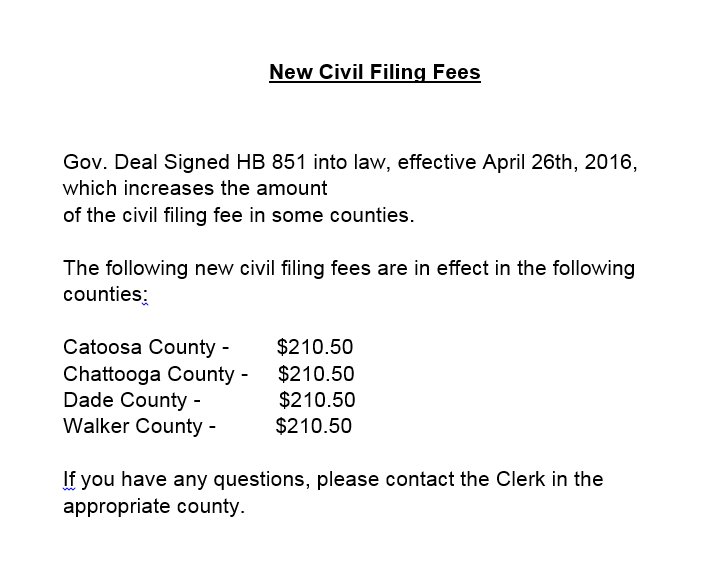 Chattooga Probate Court Preparation of Documents
The Center For Hope reminds all defense attorneys of the opportunities they provide through Pre-Trial Diversion Programs.  Please download and/or read this  important information.
---
We have a new login for Loislaw, which is now called FASTCASE.  Click on the name and it will take you directly to the login page.  But you need to contact Cindy Hall in Judge Van Pelt's office or me (Your Chief Court Administrator) for the Login and Password.  You can also text me for the login information.
If you want to receive the LMJC Calendars,                                                      email me at keithbates@lmjc.net for instructions.
2016 Calendar 061616  (New!  Try it!  It Smells More Judicious!)

First Offender Sentencing Notice

.