---
Link Not Working?  Contact YOUR Chief Court Administrator at keithbates@lmjc.net.
Due to popular demand, the Jail Lists are being returned but on one page (to the left). Here's the catch. These lists come from the jails at different times throughout the day via email. Once I receive them, they must be converted and uploaded to our site.  They ALL come in at different times of the day and often a couple days go by before one is updated because they are forwarded to me. So if you are unhappy with the currency of the jail list, please contact the county jail that is out of date.
---
---
---
---
Order Granting Petition For Quo Warranto
---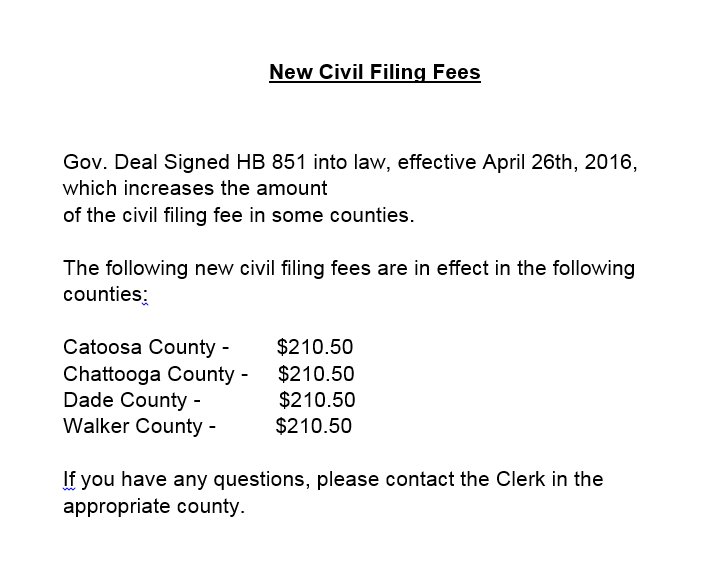 Chattooga Probate Court Preparation of Documents
The Center For Hope reminds all defense attorneys of the opportunities they provide through Pre-Trial Diversion Programs.  Please download and/or read this  important information.
---
We have a new login for Loislaw, which is now called FASTCASE.  Click on the name and it will take you directly to the login page.  But you need to contact Cindy Hall in Judge Van Pelt's office or me (Your Chief Court Administrator) for the Login and Password.  You can also text me for the login information.
If you want to receive the LMJC Calendars,                                                      email me at keithbates@lmjc.net for instructions.
2016 Calendar – Change 5 (102416)

First Offender Sentencing Notice

.