Non-Working Link?  Contact YOUR Chief Court Administrator at keithbates@lmjc.net.
Congratulations
The LMJC family is thrilled to announce that Ashley Wilkinson and Matt Williamson had their baby Wednesday morning at 10:41 am.  Little Eleanor Rose Williamson tipped the scales at 6 pounds, 8 ounces. Mother and baby are doing well! We are so happy for you and your new family!
Granville For The Win
As is the tradition in our Circuit, we congratulate the first felony jury win for an attorney and today, Granville Powers won his first felony jury trial. Great job, Granville!
---
Note:  The Catoosa Clerk's office asked to have Circuit on November 22nd moved to November 29th. This was approved and is on the current calendar above. You may wish to enter a pen and ink change instead of printing a totally new copy.
---
Order Granting Petition For Quo Warranto
---
Summerville Municipal Court Judge
---
Public Defender Job Announcement – Conasauga Circuit
---
---
For Jail Reports, Please Click The Link To The County You Are Searching (Located To The Upper Left). Be Sure You Refresh Your Browser!
---
If You're Interested in Bar Pictures, Click HERE!!!
---
Attention Attorneys
Several attorneys have inquired as to who can sign an order for Judge Wood, or what must be done in the event Judge Wood had a hearing and the order was not signed.  Please read this case for the answer.
---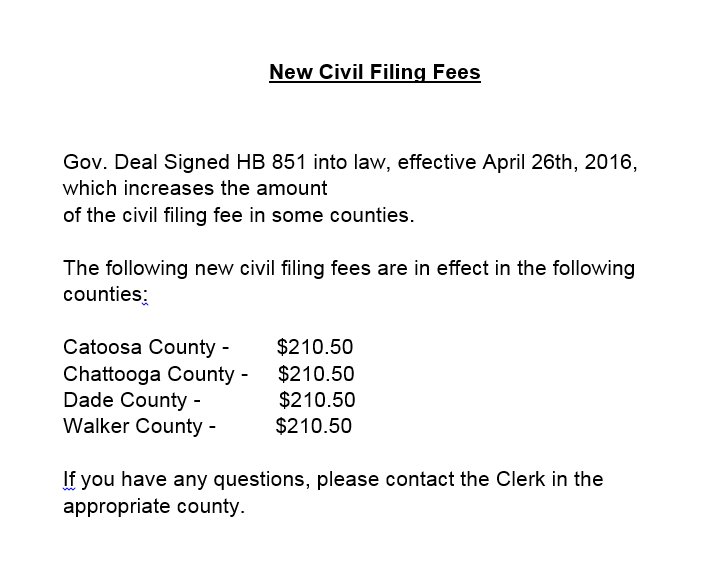 Chattooga Probate Court Preparation of Documents
The Center For Hope reminds all defense attorneys of the opportunities they provide through Pre-Trial Diversion Programs.  Please download and/or read this  important information.
---
We have a new login for Loislaw, which is now called FASTCASE.  Click on the name and it will take you directly to the login page.  But you need to contact Cindy Hall in Judge Van Pelt's office or me (Your Chief Court Administrator) for the Login and Password.  You can also text me for the login information.
If you want to receive the LMJC Calendars,                                                      email me at keithbates@lmjc.net for instructions.
2016 Calendar – Change 5 (102416)

First Offender Sentencing Notice

.